3 Bedroom Apartment For Rent in Salwa, Hawally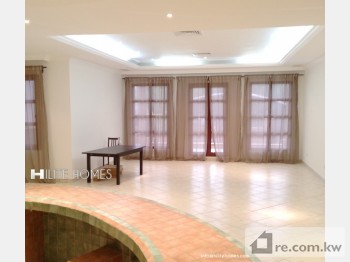 Property Features & Amenities
ID: 260125
Type: Apartment
Size: 300 m²
Bedrooms: 3
Bathrooms: 3
Parking Spaces: 2
Semi-Furnished
Internet (Wi-Fi)
Satellite TV
Garden
Swimming Pool
Security
Pets Allowed
Monthly Rent: 1,200 KWD
Total views: 157
Listed By:
hilitehomes.com

Contact Information
Address:
Hawalli, Kuwait
Contact Phone:

69963523

-

66382484

Fax:

69963532
Overview
300 sqm 3 bedroom apartment for rent with garden and pool

Find more apartments/villas at hilitehomes.com or contact us at +965 69963523.

Big 3 bedroom apartment with pool in Salwa Kd 1200

1 Big master bedroom
2 Regular bedrooms with a shred bath
Big living hall with dining area
Open plan open plan american style kitchen
Guest bath
Maid room with bath
Built in wardrobes

Facilities include:
Satellite
Internet
2 Assigned car parking
Pool
Garden

Available on semi furnished and fully furnished basis.

Rent KD 1200 - 1400

Visit our website www.hilitehomes.com for more pictures!!!

Find out more properties on www.hilitehomes.com in different areas of Kuwait including


Villas,

Floors,

Apartments,

Duplexes,

Studios


We have properties available on


Furnished,

Semi furnished,

Unfurnished basis.


Contact us on :


+965 69963523 | info@hilitehomes.com
www.hilitehomes.com

شركة بروبرتي بلس العقارية (ذ.م.م.) حولي - الكويت

Note:

All our properties applies one month security deposit and realtor fee. Availability of properties subject to change without prior notice.
Inquire about this property
Kuwait Real Estate Directory
Re.com.kw
is a real estate web directory that provides you the recent real estate listings in Kuwait, whether you are looking for apartments or villa for rent, you can find the best real estate agents in Kuwait. The
re.com.kw
is one of the best website to search for real estate in Kuwait. You can view the photos before viewing it on actual, view prices, checking the house value. Mobile browser optimized version and iPhone application are gladly available to.