5 Bedroom Apartment For Rent in Sideeq, Hawally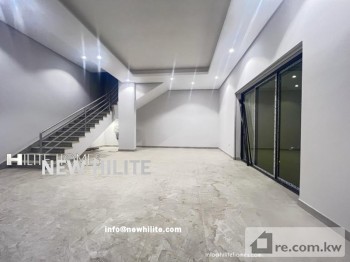 Property Features & Amenities
ID: 290967
Type: Apartment
Bedrooms: 5
Bathrooms: 6
Parking Spaces: 1
Semi-Furnished
Satellite TV
Security
Pets Allowed
Monthly Rent: 2,200 KWD
Total views: 151
Listed By:
Newhilite,Kuwait

Contact Information
Address:
Newhilite
Contact Phone:

66679196
Overview
NewHilite realtor is delighted to offer this modern duplexes in Siddeeq.

Type 1:
Ground floor and Basement

Ground floor
5 bedrooms ( 3 masters and 2 rooms with common bathroom)
Living area
Guest bathroom
Kitchen
Driver's room
Basement
Spacious Living area
Spacious Inter convertible Utility area
Majlis
Maid's room with attached bathroom
Storage space
Laundry area
Guest bathroom
Yard outside
Rent Kd 2200

Type 2:
First floor, Second floor and Open terrace

First floor
4 bedrooms ( 3 Master rooms )
Closed Kitchen
Maid's room with attached bathroom
Driver's room
Second floor
Utility Room and Open terrace
Laundry area
Rent Kd 1800

Terms and conditions apply.

Contact us to schedule a viewing
+965 66679196 or info@newhilite.com

Realtor fee & Deposit applicable
شركة إنرجي بلس للتجارة العامة والمقاولات. ذ م م
السالمية, شارع سالم المبارك
التجارة العامة والمقاولات والصيانة والتأجير

Inquire about this property
Kuwait Real Estate Directory
Re.com.kw
is a real estate web directory that provides you the recent real estate listings in Kuwait, whether you are looking for apartments or villa for rent, you can find the best real estate agents in Kuwait. The
re.com.kw
is one of the best website to search for real estate in Kuwait. You can view the photos before viewing it on actual, view prices, checking the house value. Mobile browser optimized version and iPhone application are gladly available to.